Want to learn about NFT stocks but aren't sure where to start? There is a misconception that NFTs are pricey. And due to that reason, some people are reluctant to invest in NFTs. But, NFTs have great potential and you should give yourself a try. To get you started, check these top NFT stocks.
NFT: What Does It Mean?
NFTs are Non-fungible tokens. The ownership of virtually anything may be represented by these virtual assets, such as digital art, land,  music,  tweets,  avatars from video games, videos, etc.
In 2014, NFTs made their debut as the move toward cryptocurrencies made it possible to invest in digital assets. They are becoming a more well-liked investment choice today. Each NFT is unique, which sets them apart from other investments.
NFT Stocks To Invest In 
If you believe that NFTs have potential as an investment but aren't ready to purchase individual tokens, think about investing in a business that is engaged in the development, trade, or technology of NFTs. Here are 8 NFT stocks you should look at right now.
1. Dolphin Entertainment (DLPN)
This development company manages the promotion of premium content and entertainment. Among its affiliates are 42West, Fire Media,  Door and Shore, etc.
If you're interested in NFTs, it's worth taking into account because of their emphasis on the digital sphere, especially given that it has a dedicated NFT section. It just launched FTX.US, its own NFT marketplace, solidifying the company's status as an NFT pioneer.
2. eBay (EBAY)
One of the most prominent brands on the list is eBay, which might be considered a household name. Due to its competence in e-commerce, it is also a pertinent investment choice. Since May 2021, eBay enables its clients to invest in NFTs online. 
Additionally, it revealed in June of this year that it had purchased KnownOrigin, a well-known NFT marketplace, in a deal that would help eBay establish itself as a major website for NFT collectors.
eBay is growing its own unique NFTs. One illustration is a painting created in collaboration with Oregon Ducks football player Kayvon Thibodeaux. It is noteworthy that eBay keeps evolving to meet the needs of shifting markets.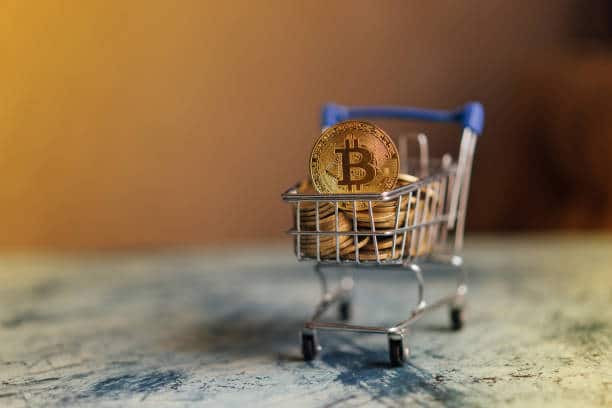 3. Cloudflare (NET)
Because it's not a traditional "NFT firm," this streaming service could be a good investment choice. Rather, it is a leader in the $152 billion software-as-a-service markets and a web performance and security firm.
Video producers that use Cloudflare Streaming for their video storage may use a platform like OpenSea to generate NFTs for their efforts and then link the token IDs with their films.
4. McDonald's (MCD)
Despite not being the first business that comes to mind when people hear the phrase "NFT stock," McDonald's already has a name in the metaverse according to ten trademark applications it filed in February. McDonald's is attempting to register a trademark for a virtual restaurant that offers both virtual and real-world goods, entertainment services including online events, audio and video files, and NFTs.
5. Twitter (TWTR)
The social media network is constantly seeking new strategies to remain relevant, particularly in terms of monetization. The new Twitter Blue feature allows users of the social networking site to easily produce NFT profile images from associated digital wallets.
6. Funko (FNKO)
The company is known for their stylish, large-headed character toys. Different styles are already quite popular and for resale for hundreds to thousands of dollars. The business just released Digital Funko Pop! NFT art. The price of a pack of art begins at $10, and some customers will also get a coin for a real toy.
7. Shopify Inc. (SHOP)
The user controls the purchasing and selling process because of this e-commerce platform. Following a tweet by Shopify CEO Harley Finkelstein on NFTs, the stock rose by 19%. The fact that the increase was brief suggests that the announcement might be the only factor behind it. Investors may be quite happy to learn that Shopify is now beta testing an NFT program that will allow companies to sell NFTs from their sites.
8. Jiayin Group (JFIN)
This stock isn't garnering attention or moving the market. Operational headquarters for the corporation are in Shanghai. Jiayin Group isn't currently utilising NFTs in its operations. Investors who now anticipate a switch to NFTs were forewarned by a series of tweets in December 2020.
The share price of the company, which is now trading at roughly $2.30, briefly increased earlier this year on rumours that the change might occur shortly.
Final Word
Given the present trend, it is reasonable to assume that NFTs won't disappear anytime soon, and investing in well-known firms like McDonald's and eBay is a pretty secure method to gain exposure to them. Additionally, take advantage of the trading bots such as bitcoin evolution to be informed about market volatility. The more speculative equities, however, may eventually go up in value or ultimately turn out to be worthless. As with any investment, speak with a financial expert to see how NFT stocks suit your portfolio. Never put money at risk by making an investment.