Every age group has different demands and objectives, but regardless of the age group you are in, it is crucial to understand how to invest money in the UK to increase your wealth. You could be concerned about investing your money if you've saved a handsome cash balance. It's critical to complete your research before making a decision that might have a significant influence on your financial future. 
Younger is better when it comes to starting an investment career. If you realise the worth of time, it would be easier for you to start investing as early as possible. And you'll be able to secure your financial life after retirement. Furthermore, you can keep track of your assets by using bitcoin trader.
 Let's look at some important factors before investing, as well as advise on the best ways to invest money in the UK.
Top Investment Choices In The UK
1. Savings Accounts
Savings accounts come in a wide range of varieties and are often low-risk investments. If you have a large sum of money, you may want to think about putting it in fixed-rate bonds or deposit accounts. Saving accounts often provide attractive varying interest rates and the versatility of allowing you to retrieve your funds after a predetermined notice period. Bonds with fixed interest rates let you deposit money for a predetermined period at a rate that won't change until the account expires. Thus, because they ensure your profit, they may be a wise choice during periods of uncertainty and declining interest rates.
2. Stocks and shares
While savings accounts may be thought of as the ideal location to save money without taking any risks, if you're willing to take a chance and have a long-term perspective, buying stocks and shares can provide you with a superior return on investment. Stock and share investments may be risky and erratic, so they might not be the ideal choice if you're just starting to save or don't feel comfortable taking on that level of risk.
Investing in stocks and shares can be lucrative but are also quite dangerous in the short term owing to the volatility of the stock market. Short-term investment stocks can be held for a short duration i.e. less than a year. A fantastic option to invest in equities is through cash and stock ISAs. 
3. Certificate of deposit
Compared to other financial products, certificates of deposit are a sort of savings account that provides greater interest rates. To customers, a financial firm or bank issues CDs. Individuals who send the money in a CD account for a timeframe between a few months to 5 years get interested.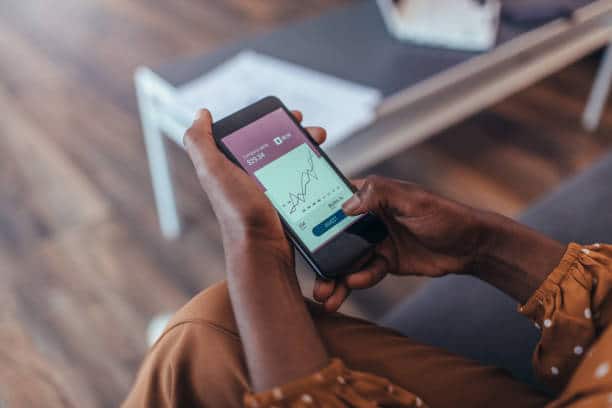 4. Crowdfunding for real estate
Crowdfunding for real estate enables investors to acquire an equity stake in a property. Investors contribute funds to a pool that is used to buy property. You can invest in real estate projects, where the rental revenue is divided among participants.
5. Exchange-Traded Funds (ETFs)
ETFs are among the most well-liked long-term investment solutions. ETF is short for "Exchange Traded Funds".
An exchange-traded fund is an investor-shared pooled investment. They may be purchased and sold on a stock market similarly to normal stocks and shares and are created to reflect a particular asset, commodity, or index. They can be constructed to monitor specific commodities or broad, varied groups of assets. ETFs are passive investments, therefore active management is not necessary.
6. Cash ISAs
Individual Savings Accounts, sometimes known as Cash ISAs, are comparable to conventional contributions accounts but provide the advantage of tax-free savings. A £20,000 yearly cap is also placed on deposits. Depending on your goals for investments, the three distinct types of cash ISAs provide various alternatives.
You may deposit and withdraw funds from an immediate access cash ISA at any time without incurring fees, however, your ISA provider may place certain restrictions on this.
As long as you deposit a set sum each month, regular savings ISAs normally give a fixed rate of return.
The Bottom Line
The truth is that investing money in the UK always involves some risk. Risk is something that will always be present. Therefore, if you make mistakes or take wrong decisions, you'll suffer a huge money loss. If you're a beginner, you should consult with impartial financial consultants and wealth experts.